First Friday Challenge #3: Think Pink!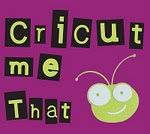 I decided to give this challenge a try even though I have not been directly affected by this horrific disease. I believe it is an important cause and I am willing to help any way I can.
This paper had lots of great sayings, so I wanted to display it as much as possible without covering it up. I added the ribbon and two breast cancer awareness stickers. The stickers were purchased at Michaels for 60 cents. There are actually numerous sheets of various sizes and shades. I inked the edges (which was a first for me) to add a vinatge feel.
I thought this saying was very encouraging, so I added it inside. It was on the decorative paper I used for the cover.
Very simple but perfect for the theme. The sticker is layered and attached with foam dots. The edge is a ribbon punch.
Hoping you are enjoying your holiday.